San José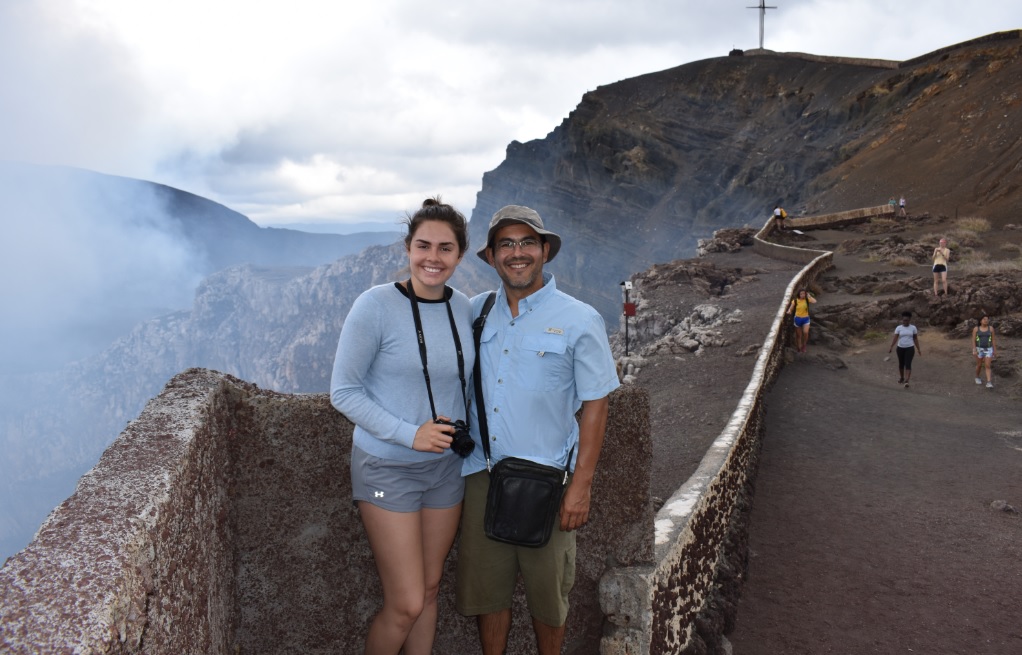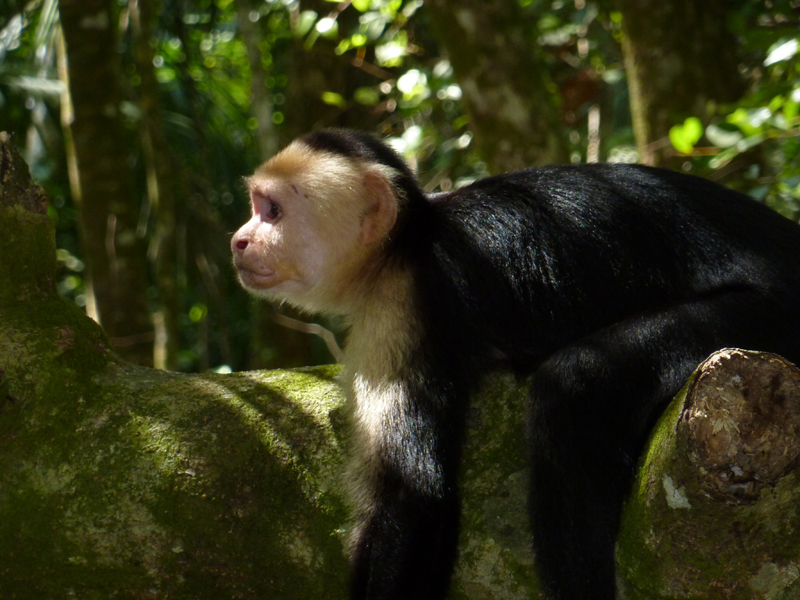 HOST INSTITUTION
Semester, Summer and Academic Year programs: International Center for Development Studies (ICDS)
LANGUAGE & ACADEMICS
Semester programs are open to any Spanish level. Summer programs are open to students with at least Elementary level (1 semester of college Spanish or equivalent). Courses are taught in English, with Spanish Language courses available. Subject areas include: Community Engagement & Sustainable Development in Latin America, Social Justice, Spanish Language, Literature, Environmental Studies & Sustainability, Human Rights, Latin American Society & Culture, Healthcare in Latin America.
HOUSING
Costa Rican host families. Homestay accommodation includes Internet, 1 load of laundry per week, 2 meals a day Monday through Friday, and 3 meals a day Saturday, Sunday, and holidays.
SAMPLE EXCURSIONS
Finca la Flor; Los Santos; Rio Pacuare; Bocas del Toro, Panama
PROGRAM CALENDARS
Click here!
For such a small country, Costa Rica really has a lot to brag about. It covers only 0.03 % of the globe's surface, but it proudly shelters 6% of the existing biodiversity in the entire world. In addition, a quarter of the country's land is protected natural territory.
Located in Central America, south of Nicaragua and north of Panama, Costa Rica is blessed with the Atlantic Ocean to the east and the Pacific Ocean to the west. While the overall climate is tropical, the weather at higher elevations can can be cooler than the weather near the coast.
It is also one of the most peaceful countries on earth and has not had an army since 1949. The money saved has been invested in the Costa Rican people (known as "Ticos"), who benefit from one of the best health care systems in the world.
Costa Rica is the place to be for outdoor activities, with surfing and snorkeling to zip-lining and hiking. Thanks to beautiful beaches on both sides of the country and mountains and volcanoes in the interior, there is always something drawing you closer to the wonders of nature.
HOST INSTITUTION
International Center for Development Studies (ICDS)
With a highly qualified and professional international team, ICDS offers a variety of educational programs and academic tracks. The goal is to provide international students with the opportunity to sharpen their Spanish skills, gain an understanding of Central and Latin American culture, and acquire in-depth knowledge and hands-on experience in sustainable development, environment, and social justice.
All of the classes at ICDS are interdisciplinary and highly participatory, and offer experiential learning opportunities through field trips and site visits related to your coursework. The ICDS on-site orientation consists of 1-2 days in the mountains north of San José, with workshops to help you acclimate to your new surrounding culture. The courses are taught in classroom space at the nearby Universidad Latina de Costa Rica. The area around the Universidad Latina de Costa Rica is heavily populated with local Costa Rican students, so there is plenty to do!
ELIGIBILITY
International Center for Development Studies (ICDS) - San José, Costa Rica
— Summer/Semester/Quarter
Requirements

Minimum GPA 2.75. (Students with GPA below 2.75 will be considered on a case-by-case basis.)

Language requirement: Semester programs are open to any Spanish level. Summer programs are open to students with at least Elementary level (1 semester of college level Spanish or equivalent).

At least 18 years of age

Completed at least 1 semester at a U.S. or Canadian college/university before applying

Official transcript from your college or university.

One letter of recommendation from a professor or adviser at your college or university.

ASA Application. To start a new application or continue an existing application, click here.

Scan of your valid passport that does not expire sooner than 6 months after the day you plan to return home from abroad. You will need to provide ASA with a scan of your valid passport immediately after being accepted into the program if you did not upload it to your ASA application. Please submit your passport application by expedited service if you do not have a valid passport.

For Application Deadlines, please click the Cost & Dates tab.
HOUSING
Students live with Costa Rican host families, who will provide 2 meals a day Monday through Friday and 3 meals a day on Saturday, Sunday, and holidays, as well as 1 load of laundry per week. All ASA student housing includes Internet access and is located in safe neighborhoods, within a reasonable distance from school. Host families typically host 1-2 students at a time. Rooms are single occupancy. Bathrooms are shared.
HOUSING FAQ
+ Can I room with a friend?
Yes, if there are no major differences in your and your friend's dietary needs and allergies, we are usually able to accommodate requests to live with a same-sex friend. Please keep in mind that roommate requests must be mutual, so be sure your friend requests you back! You will complete a detailed Housing Questionnaire after being accepted to the program, and on this form you can request a roommate.
+ When will I find out where I'll be living?
ASA will notify you of your living arrangements via email approximately 1-2 weeks before the start of your program. You will receive a description of your host family and the location, and if there is another ASA student in your housing we will include their name and email address.
+ What if I don't like my host family?
If it is a problem with the family and not a language or cultural misunderstanding, ASA will move you to a different family right away. We have on-site staff in every city who are there to help students with any issues they encounter while abroad, and who check in periodically with students throughout their stay to ensure all is well.
+ Will my host family speak English?
No, but there's no need to worry! Living in a homestay is the best way for you to learn Spanish, and you'll be amazed at how quickly you will improve. Also, don't forget that your host family has hosted international students before, so they understand that you are there to learn their language and want to help you.
+ Will I have a roommate?
Rooms are single occupancy. Some host families host more than one student at a time (typically 1-3 students per family) so while there could be other students in your housing, you will have your own room.
+ What should I bring with me?
A detailed list of what to bring (and what not to bring) will be included in your ASA pre-departure handbook, which will be emailed to you about a month before your program begins. Please consider bringing aa small gift for your host, such as a candle, kitchen towel, chocolates, etc.
+ What is the food like?
The food is great and will be typical of your host country. Be prepared to try new things! If you have any food allergies or dietary needs, please let ASA know as soon as possible and we'll be happy to advise you on your options.
+ Is a Damage Deposit required?
No.
ASA semester and quarter programs in San José include 2 overnight excursions. Summer programs include 1 overnight excursion. Destinations may vary by term. Past terms have included trips to:
Finca La Flor (overnight excursion) - A sustainable eco-farm located in the mountain highlands of Cartago province, La Flor is home to 10 hectares of regenerated forest, gardens, and organic agriculture.

Los Santos (overnight excursion) - A famed agricultural territory of central Costa Rica with the perfect height, lands, temperature, and climate for producing some of the world's most beloved coffee.

Rio Pacuare (overnight excursion) - Traveling the Pacuare River means rafting and hiking among cascading waterfalls, lush forest, and exotic plants and animals in the Central Pacific province of Limon.

Bocas del Toro, Panama (extended excursion) - An island chain off the Pacific coast of Panama, 'Bocas Town' sits at the center of the archipelago, minutes from countless beaches, biodiversity, and tropical rainforest.
Volunteer & Internship Opportunities
Volunteer & Internship Opportunities
ICDS is a knowledge center that promotes experiential and service learning in Costa Rica. Motivated students are encouraged to participate in a variety of fields pertaining to sustainable development in Latin America. As part of its study abroad programs, ICDS offers students:
Experiential Learning opportunities through community work placements

Internship possibilities for students who want to stay longer after the academic program or who want to come to Costa Rica for a semester or summer to intern.

Opportunities for volunteering across several projects
Community work and internship placements give ICDS students the opportunity to put into practice what they learn in the classroom, practice their Spanish skills, involve themselves with practitioners in the field (health programs), and contribute to the efforts for sustainable human development in Costa Rica. Placements vary between type and length of program, depend on ICDS's and partner institutions current projects, and the current political and social situations of the country.
Placements in both research internships and work co-ops are determined based on students' interest, language proficiency, and research skills and experience, as well as the host institution's needs. Please click HERE for examples of ICDS' Experiential Learning Opportunities – encompassing the community work and internship/co-op opportunities available.
To find out what opportunities will be available during your time abroad, please email hello@academicstudies.com. If you are interested in Volunteering during your summer or semester, you will need to complete this application form and return it to hello@academicstudies.com.
COST & DATES
Billing Information and Refund Policy
Price Breakdowns / Estimated Costs of Attendance
Dates are subject to change without notice.
Application Deadline — The deadline by which you must complete the application process, including turning in all documentation to ASA (transcript, etc.)
Payment Deadline — The deadline by which you must submit full payment for your program fees or verification of financial aid. A non-refundable Down Payment may be required in advance of the Payment Deadline to secure your space. Check the "Billing Information and Refund Policy" link for your program to find out if a Down Payment is required.
Please do not book a flight until you are accepted to an ASA program and receive written confirmation of your program's arrival and departure dates.
DATES
PRICE
APPLICATION DEADLINE
PAYMENT DEADLINE
PROGRAM CODE
Fall 2019 Semester Arrive Aug. 21, 2019 – Depart Nov. 16, 2019
$13,995
June 1, '19
June 15, '19
CRF3
Spring 2020 Semester Arrive Jan. 8, 2020 – Depart April 5, 2020
$14,495
Nov. 1, '19
Nov. 30, '19
CRS3
Winter 2020 Quarter Arrive Jan. 3, 2020 – Depart March 23, 2020
$12,995
Nov. 1, '19
Nov. 30, '19
CRWQ
Spring 2020 Quarter Arrive March 26, 2020 – Depart June 15, 2020
$12,995
Nov. 1, '19
Nov. 30, '19
CRSQ
Summer I 2020 Arrive June 4, 2020 – Depart July 19, 2020
$6,595
April 1, '20
April 15, '20
CRSU1
Summer II 2020 Arrive June 25, 2020 – Depart Aug. 9, 2020
$6,995
April 1, '20
April 15, '20
CRSU2
Fall 2020 Semester Arrive Aug. 26, 2020 – Depart Nov. 22, 2020
$14,495
June 1, '20
June 15, '20
CRF3