Verona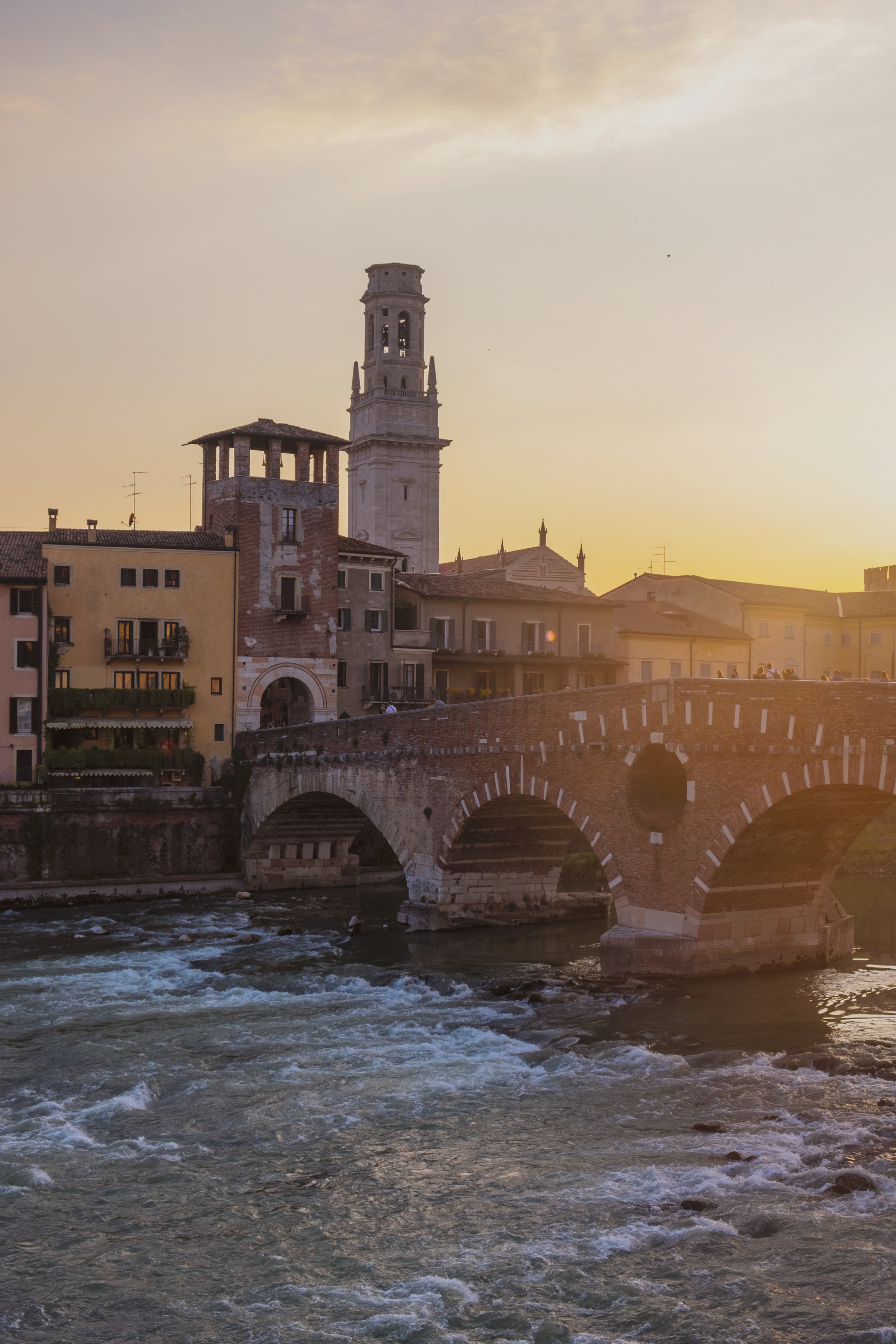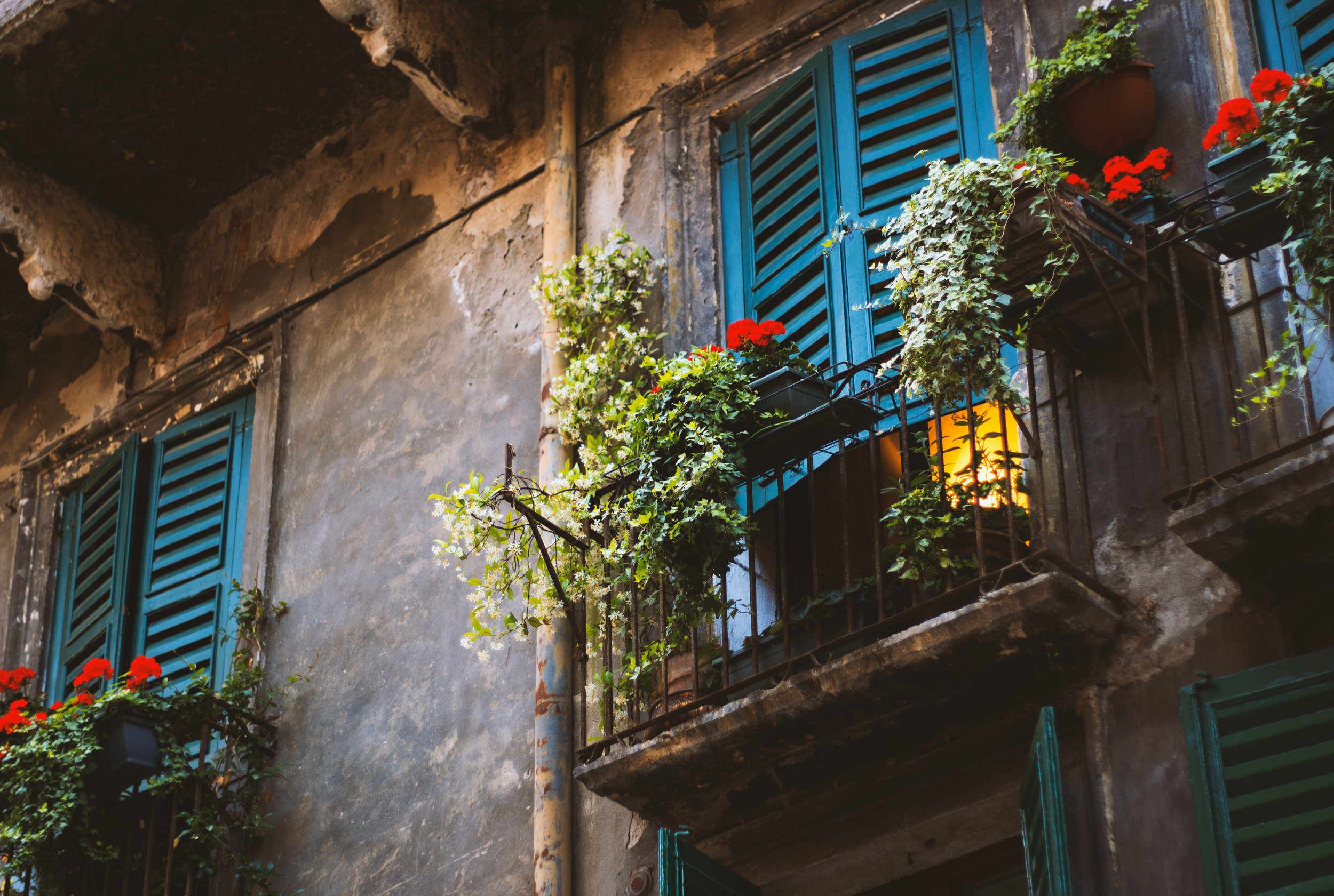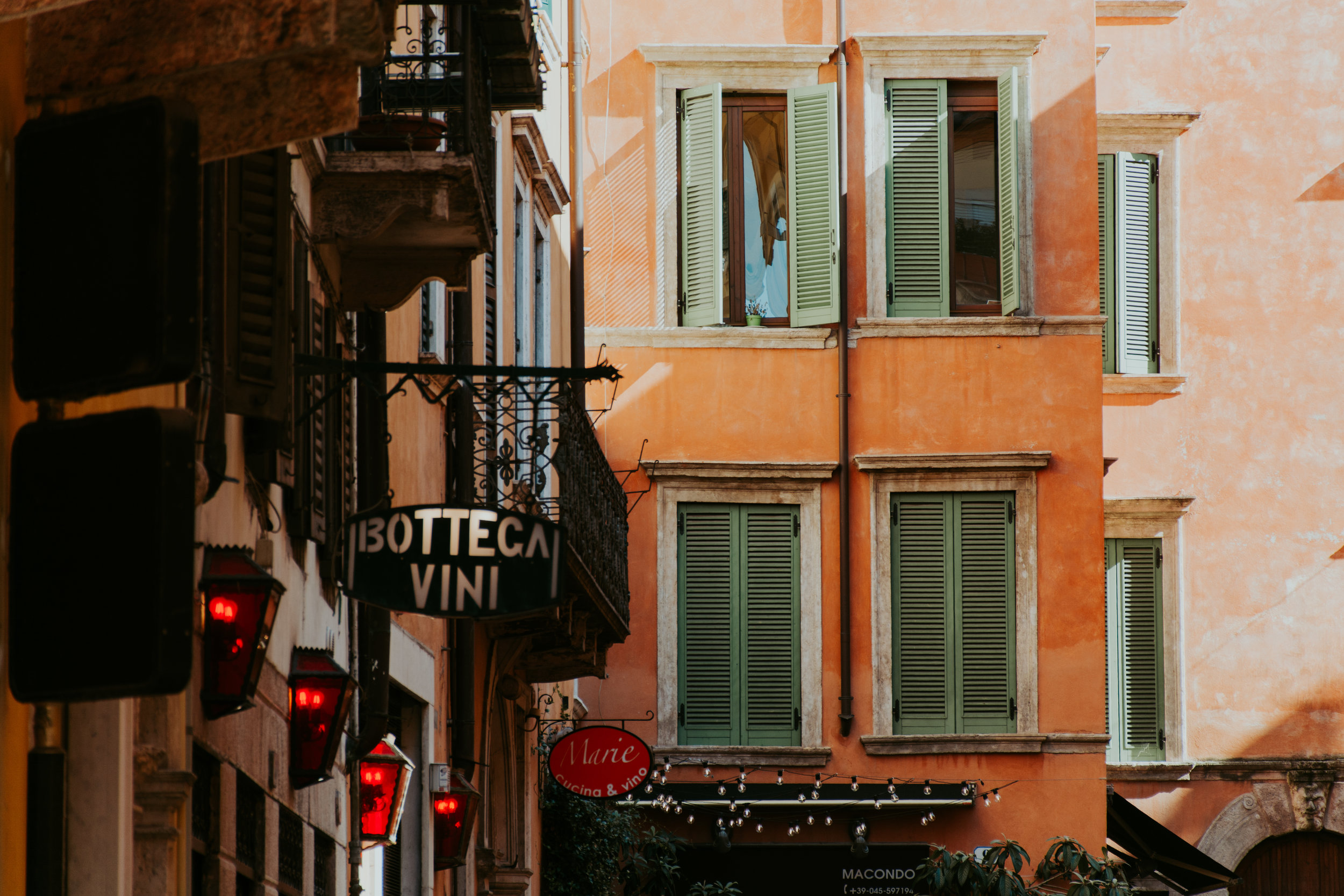 HOST INSTITUTION
Semester, Academic Year, and Summer programs: Idea Verona
ELIGIBILITY
Minimum GPA requirement is 2.75. Must be at least 18 years of age and be currently enrolled full-time at a U.S. or Canadian university or college. Must have completed at least 2 semesters at a U.S. or Canadian university, college, or community college before applying.
LANGUAGE & ACADEMIC FOCUS
Open to all Italian levels. Classes are available in English and Italian. Subject areas include Business, Education, Art History, Food and Wine, History, Italian Language, Photography, and more.
HOUSING
Shared Apartment: Double or triple rooms in shared apartments. Meals are not included. Internet is included.
Italian Host Family: Double room with an Italian host family; breakfast and dinner M-F are provided. Internet is included.
SAMPLE OVERNIGHT EXCURSION
Asiago
SAMPLE DAY EXCURSIONS
Venice, Lake Garda
PROGRAM CALENDARS
Click here!
Verona is a picturesque, medieval city in northern Italy's Veneto region. The city rose to fame as the setting for three of Shakespeare's plays: The Two Gentlemen of Verona, The Taming of the shrew, and Romeo and Juliet. The city celebrates its connection with the famous playwright. You can even visit "Juliet's balcony" – a courtyard and small museum dedicated to the famed play. The balcony draws tourists each day.

You aren't likely to find locals at Juliet's Balcony, but you will find them at Verona's Arena! The Arena di Verona is a grand 1st century Roman amphitheater, seating up to 25,000 people. Resembling the Colosseum in design, the amphitheater hosts dozens of concerts and large-scale opera productions every year. Throughout the summer, there's a show almost every night. The Arena was constructed in Verona's main square, Piazza Bra. For its stunning architecture and historical significance, Verona was awarded World Heritage Site status by UNESCO.
Travel to other Italian and European destinations is easy from Verona, as students have both the Porta Nuova Train Station with domestic and international train service, as well as Verona airport, with direct flights to Rome, Dublin, Paris, Berlin, London, and more. There are frequent buses to both the train station and the airport, as well as taxi service.
HOST INSTITUTION
Idea Verona
Idea Verona is an Italian language and culture school for foreigners located in the historic center of Verona. It is not only a learning environment dedicated to the study of Italian language, art, and culture, but it is also a meeting place for students from all over the world. The atmosphere is exciting and positive, allowing students to enjoy learning within the welcoming climate of Italian hospitality. Verona and the school are an ideal location for cultural exchange and mutual enrichment among students.
The school's location is very central, just a short walk from the Arena di Verona, which hosts a multitude of concerts, operas, and other events. The school features plentiful space for socializing, studying, and relaxing, and features a concierge, courtyards, and a garden. The school's on-site coffee bar is open between classes, and the on-site cafeteria is open for lunch.
ELIGIBILITY
Summer/Semester/Academic Year
Eligibility: Minimum GPA requirement is 2.5. Must be at least 18 years of age and have completed at least 1 semester at a U.S. or Canadian university, college, or community college before applying. Open to students with any level of Italian.
Required Documents for students with 2.5 or above: ⇒ Online Application. ⇒ $150 payment. ⇒ Official Transcript. ⇒ Credits and Release Form (Section 1 completed by you; Section 2 completed by your home institution's Study Abroad Office/International Programs Office). ⇒ Photocopy of your valid passport**.
Additional Requirements for students between 2.30-2.49: ⇒ 2 letters of recommendation. ⇒ GPA Essay. GPA Essay should be 1-2 pages in length and explain: 1) Why your GPA is below the requirement; 2) Your personal and academic reasons for wanting to study abroad at the host institution; 3) How you will benefit academically and personally from the study abroad program. Applicants between 2.30-2.49 will be considered on a case-by-case basis. Applications below 2.30 will not be considered. Please speak with an ASA representative before applying, as your chances of acceptance will depend on how far below the requirement your GPA is.
**Passport: A photocopy of your valid passport is required before you can be accepted to this program. Please submit your passport application 8 weeks before the Application Deadline for your program, as passports take up to 8 weeks to process by regular service. We strongly recommend using expedited service to apply for your passport, as this takes just 2-3 weeks.
To create your ASA Via account and start an application, click here!

To sign into your existing ASA Via account, click here!
HOUSING
ASA students can live in a shared apartment or with an Italian host family. Shared apartments typically have 2-6 students per apartment, each with a shared kitchen and Internet access. Meals are not included with apartment housing. Host family accommodation is typically 1-3 students per family; breakfast and dinner are provided Mon-Fri.
All housing is located in Verona city center in safe areas and within walking distance of the school.
HOUSING FAQ
+ Can I room with a friend?
Please keep in mind that if you request to live with a friend, in most cases he/she must be the same sex as you. If your program offers the option to room with a friend (see below), you will usually complete a Housing Questionnaire after being accepted to the program. On this form, there is a blank where you can fill in the name of the person you want to room with. (All requests must be mutual.)
You may request to live with a friend by noting this on your Housing Questionnaire, and we will do our best to accommodate you. If you've both requested a host family and you're both of the same sex, and there is no major difference in your housing needs (such as dietary), then it should not be a problem to place you and your friend with the same family!
If you and your friend have requested a shared apartment, it should not be a problem to put you in the same apartment together if you are both of the same sex. However, if you and your friend are of different sexes, we cannot guarantee we can put you in the same apartment. If you wish to live with an opposite-sex friend, please call us at 888-845-4272 and we can provide further details.
+ When will I find out where I'll be living?
ASA will notify you of your living arrangements via email approximately 1-2 weeks before the start of your program.
+ What if I don't like my host family?
If it is a problem with the family and not a language or cultural misunderstanding, ASA will move you to a different family right away. We have on-site staff in every city who are there to help students with any issues they encounter while abroad, and who check in periodically with students throughout their stay to ensure all is well.
+ Will my host family speak English?
No, but there's no need to worry! Living with a family is the best way for you to learn Spanish, French or Italian, and you'll be amazed at how quickly you will improve. Also, don't forget that your host family has hosted American students before, so they understand that you are there to learn their language and want to help you.
+ Will I have a roommate?
Some programs include housing in a single rooms and some do not. Please see the above section "Housing Options, in Detail, by Program" for further details.
+ What should I bring with me?
A detailed list of what to bring (and what not to bring) will be included in your ASA pre-departure packet, which will be emailed to you about a month before your program begins. Students living with a host family should bring a small gift for their host, such as a candle, kitchen towel, chocolates, etc.
+ What is the food like?
The food is great and will be typical of each host country. Be prepared to try new things! If you have any food allergies or dietary needs, please discuss this with ASA as soon as possible during the application process.
+ Is a Damage Deposit required?
No.
Semester programs include 2 day excursions and 1 overnight excursion. 3-week Summer programs include 1 day excursion. The 6-week Summer program includes 1 day excursion and 1 overnight excursion. Destinations may vary by term. Past terms have included trips to:
Asiago (overnight trip) – The town of Asiago is the main center of the largest Plateau in Italy. The city center is located at 1,001 meters above sea level. Completely rebuilt after WWI, Asiago is famous for its architectural beauty, bright streets, and large squares.

Venice (day trip) – A short ride from Verona, spend the day exploring the vast canal system, beautiful architecture, and breathtaking scenery of Venice.

Lake Garda (day trip) – Travel to the largest lake in Italy and you'll see why it is one of the most popular holiday destinations. The lake's influence on the climate makes for successful cultivation of olive and lemon trees.
COST & DATES
Billing Information and Refund Policy
Price Breakdowns / Estimated Costs of Attendance
Dates are subject to change without notice.
Application Deadline — The deadline by which you must complete the application process, including turning in all documentation to ASA (transcript, etc.)
Payment Deadline — The deadline by which you must submit full payment for your program fees or verification of financial aid. A non-refundable Down Payment may be required in advance of the Payment Deadline to secure your space. Check the "Billing Information and Refund Policy" link for your program to find out if a Down Payment is required.
Please do not book a flight until you are accepted to an ASA program and receive written confirmation of your program's arrival and departure dates.
| | | | | |
| --- | --- | --- | --- | --- |
| Summer I 2019 (3 credits) Arrive May 19 – Depart June 8 Shared Apartment without meals | $4,995 | March 15, '19 | April 1, '19 | VISU1A |
| Summer I 2019 (3 credits) Arrive May 19 – Depart June 8 Host Family with breakfast and dinner M-F | $5,195 | March 15, '19 | April 1, '19 | VISU1B |
| Summer II 2019 (3 credits) Arrive June 9 – Depart June 29 Shared Apartment without meals | $4,995 | March 15, '19 | April 1, '19 | VISU2A |
| Summer II 2019 (3 credits) Arrive June 9 – Depart June 29 Host Family with breakfast and dinner M-F | $5,195 | March 15, '19 | April 1, '19 | VISU2B |
| Summer A 2019 (6 credits) Arrive May 19 – Depart June 29 Shared Apartment without meals | $7,495 | March 15, '19 | April 1, '19 | VISUAA |
| Summer A 2019 (6 credits) Arrive May 19 – Depart June 29 Host Family with breakfast and dinner M-F | $7,895 | March 15, '19 | April 1, '19 | VISUAB |
| Fall A 2019 Arrive Aug. 25 – Depart Dec. 14 Shared Apartment without meals | $14,995 | March 15, '19 | April 15, '19 | VIFA |
| Fall B 2019 Arrive Aug. 25 – Depart Dec. 14 Host Family with breakfast and dinner M-F | $15,495 | March 15, '19 | April 15, '19 | VIFB |
| Spring A 2020 Arrive Mid. Jan. – Depart Mid. May (TBA) Shared Apartment without meals | TBA | Oct. 1, '19 | Oct. 30, '19 | VISA |
| Spring B 2020 Arrive Mid. Jan. – Depart Mid. May (TBA) Host Family with breakfast and dinner M-F | TBA | Oct. 1, '19 | Oct. 30, '19 | VISB |